So I haven't been on here in a while and so I thought I'd post a few things for you guys to make up for it. I ordered a few things from
Models Own
...all polishes, of course. I love all the cream colours they had. So many pretty colours, I had to narrow it down to 25 colours...you don't know how hard that was for me to do!
Everything arrived in a little box all the way from the UK and what I loved what that every bottle of polish had it's own little bubble wrap sleeve for protection.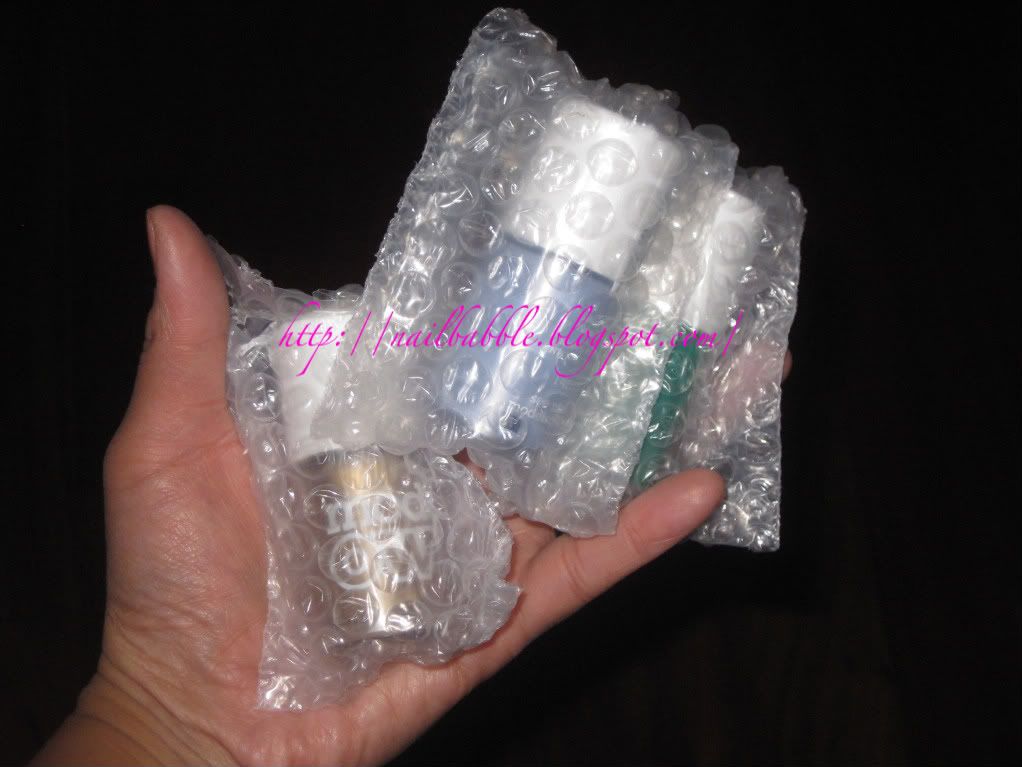 It sounds weird but it was like Christmas unwrapping all these little puppies. Christmas morning with 25 little presents.

And here they are on display. Love the range of colours they have.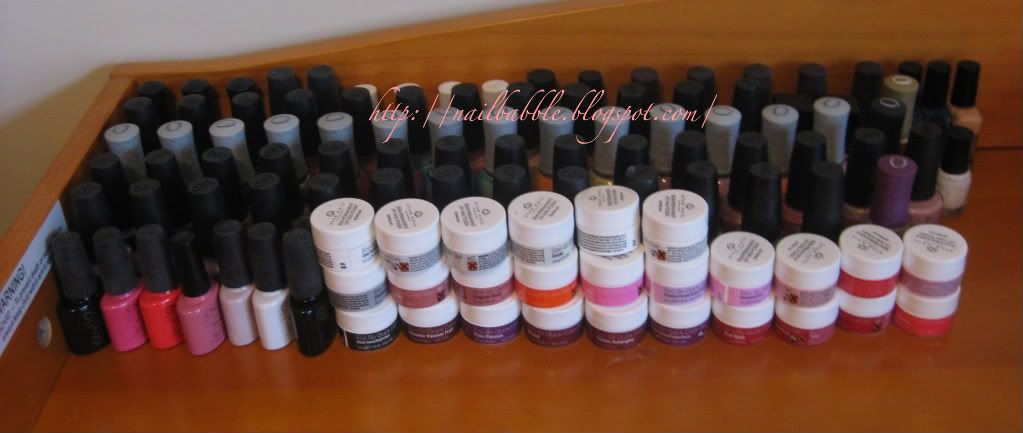 This is part of my polish collection. So I guess I need to add these little beauties to the polish party. Ok and if you're wondering what I have it displayed on...it's my kids' old change table. I never used it as a change table since my kids were so squirmy, I just used its drawers for their clothes, but they don't use it anymore. So now I use it to store all my nail goodies! I know, weird way to recycle a change table. Oh well, it's getting some love now.
Actually, I just got an idea...I think go take some pics of those nail goodies and where I do my nails to show you guys. Hmm...I'm off to do that now.
I plan on doing some swatches of the Models Own polishes for you, but at the moment it's too dark and gloomy outside (yes and it's 10:30am here and it's not even raining.) The colours won't show properly. But soon!